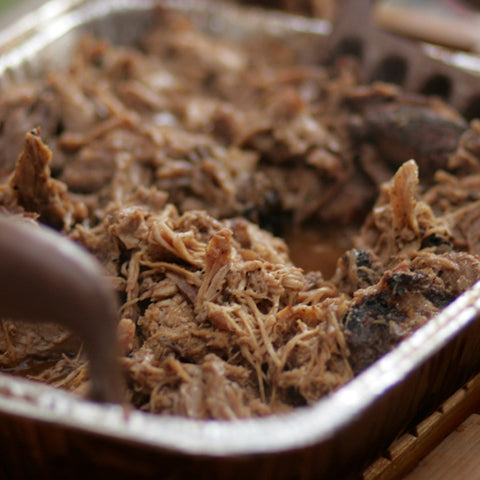 Pulled Pork
Our Pulled Pork is smoked over pecan wood. Once it's super tender, we carve, then quickly packaged in vacuum sealed pouches in the meat's  natural juices. This ensures maximum flavor and freshness. Reheating is a breeze! Drop the pouch in a pot of simmering water, and once warm (10 - 20 minutes) you simply cut the top of the package, pour onto the plate, and enjoy.  It's a delicious and convenient meal perfect for that busy school or work week.
A family of 4-5 will require about 2lbs of meat. Packages are available in 1 pound increments, and we are happy to mix and match.  
Orders are due by 5:00pm Friday, March 20th, and we will deliver the meat Monday, March 23rd. Please just leave a small cooler on the front porch.